Peter Melamed, Ph.D. received his medical education first as a registered nurse and then as a medical doctor in USSR. He took specialized training in anesthesiology, intensive care, toxicology, and internal medicine. Working as a physician, he became interested in holistic healing through his clinical experience with herbs, acupuncture, healing mineral water and internal cleansing. He was granted a license to practice acupuncture in USSR in 1978, and from that time he combined conventional Western medical treatment with herbs, acupuncture, healing mineral water, and other non-drug healing therapies.
In 1975, Peter Melamed established Biotherapy Clinic as a natural holistic approach to healing. Biotherapy Clinic combines the wisdom of traditional Russian folk medicine, ancient Oriental medical therapies, and European naturopathy with cutting-edge Western technology.
After immigrating to the USA and passing all the exams, Peter Melamed, Ph.D. succeeded in starting up a private practice in 1996 at the Biotherapy Alternative Medicine Clinic of San Francisco. He specializes in alternative medicine, pain management, digestive health, body cleansing, nutrition, healing mineral water. He developed unique herbal remedies, acupuncture, magnet, cleansing techniques, outpatient withdrawal from drugs and alcohol, restoration of the beneficial intestinal flora, drinking healing mineral water, manual therapy, cupping, therapeutic relaxation, and hypnosis, etc.
He is the author of the book "Natural European Way of Whole Body Cleansing. Karlovy Vary Mineral Water for Healing and Rejuvenation" (2003). Peter Melamed, Ph.D. is the author of many medical and popular articles along with his EBook (co-author is Felix Melamed, MS) "Healthy Pancreas, Healthy You." with 500 pages and 300 references from professors and medical scientists all over the globe. This book is a revolutionary new guide to healing pancreatic and other digestive disorders without medications and surgery. There are three parts.
Healthy Pancreas, Healthy You. Part 1: Structure, Function, and Disorders of the Pancreas
Healthy Pancreas, Healthy You. Part II. Healing Foods in the Digestive (Pancreatic) Disorders
Healthy Pancreas, Healthy You. Part III. How to Improve the Exocrine Pancreatic Function, Postpone Pancreatic Deterioration, and Heal Digestive (Pancreatic) Disorders
This book is unique because all of the chapters include two sections: the first breaks down the medical issues into simple words for people without a medical background, the second section addresses people with a medical background. This last section is for doctors, health care practitioners, and people to want to examine serious medical research about pancreatic health.
His article with Felix Melamed, MS, Chronic Metabolic Acidosis Destroys the Pancreas was published in the exceptionally prestigious European medical magazine Journal of the Pancreas in 2014.
Also, his article with Felix Melamed, MS, Acidity Kills the Pancreas was published in American medical magazine Townsend Letter in 2015.
His article with Felix Melamed The Role of the Metabolic Acidosis in the Development of Chronic Pancreatitis was published in the SM Open Access eBooks "Chronic Pancreatitis: Recent Advances" on Aug 10, 2015.
His article Natural treatment for pancreas problems was published on January 5, 2017, in the Integrative Practitioner website
Besides, his articles have appeared in many e-zine sites, including 60 articles in EzineArticles.com, 29 in Sooper Articles.com, ArticlesBase.com, etc.
https://ezinearticles.com/expert/Peter_Melamed_Ph.D./291031
https://www.sooperarticles.com/authors/493220/peter-melamed.html
Peter Melamed is married with three children, seven grandchildren, and one grand grandchild.
VIEWPOINTS OF THE AUTHOR: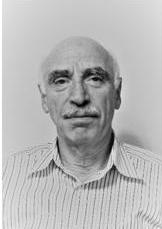 The medical credo of the author: "The treatment of disease must be less dangerous than the disease by itself!" The author considers that there is only one goal of medicine to help people prevent and treat diseases, but that implementation can be different. Mother Nature has not created unnecessary organs. Successful treatment of biliary diseases requires a teamwork approach and practitioners of complementary or alternative medicine can be very good players in this process, especially in the early stages.