Peter Melamed, Lic.Ac., RN, Ph.D., received his medical education first as a registered nurse and was then trained as a medical doctor in Russia. Subsequently he took specialized training in anesthesiology, intensive care, and internal medicine. In 1969, Peter Melamed, MD was awarded a Ph.D. in medical science. He took further training in acupuncture, herbal medicine, and internal detoxification at universities in Saint Petersburg, Moscow, Perm, and Odessa. He was granted a license to practice acupuncture in Russia in 1978, and from that time he combined conventional Western medical treatment with herbs, acupuncture, and other non-drug healing therapies.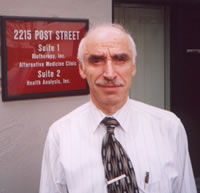 In 1975, Peter Melamed established Biotherapy in Russia as a natural holistic approach to healing. Biotherapy combines the wisdom of traditional Russian folk medicine, ancient Oriental medical therapies, and European and American naturopathy with cutting-edge Western technology.
After immigrating to the USA in 1991, in order to continue his passion for assisting people in the healing process Peter Melamed immediately passed the state examination and was granted the RN license. While working as an RN, he studied at the Academy of Chinese Culture and Health Sciences in Oakland, CA, to prepare for his license to practice acupuncture and herbal medicine in this country. After passing many examinations, he obtained licenses to practice both in the state of California and in New York. He has also been certified by the National Board of Acupuncture. He is also a member of the California Association of Acupuncture and Oriental Medicine (CAAOM). Peter Melamed succeeded in starting up a private practice in 1996 at Biotherapy Alternative Medicine Clinic in San Francisco. The clinic specializes in non-drug, holistic approach for healing stress, prostate disorders, and difficult cases of chronic disease, as well as pain, arthritis, immune system disorders, hepatitis C, and preventive medicine.
Peter Melamed has written numerous articles published around the world, and frequently lectures on various holistic topics around the Bay Area. His latest book "Healthy Pancreas, Healthy You" is available here
Rozalia Melamed, RN, National Board Certified Colon Hydrotherapist (Instructor Level).
She received her degree in medicine first as a registered nurse and was then trained as a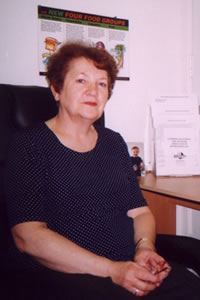 medical doctor in Russia. She did her specialization training in gastroenterology and preventive medicine. She subsequently underwent advanced training in herbal medicine, internal cleansing, healing food, nutrition, and colon hydrotherapy, and has been including these specialized skills in her practice for over 20 years.
From 1996 she has been in private practice as an associate at Biotherapy Alternative Medicine Clinic in San Francisco. Clinic specializes in non-drug, holistic approach for healing people with gastrointestinal disorders such as constipation, chronic colitis, irritable bowel syndrome, liver and gall bladder problems, Candida overgrowth, and internal toxicity.
Rozalia Melamed is a Member of The International Association for Colon Hydrotherapy (I-ACT), National Board Certified Colon Hydrotherapist (Instructor Level).
Felix Melamed, Lic.Ac., MSTCM, CHt
Growing up in a family of two medical doctors, Felix has frequently seen his father, Peter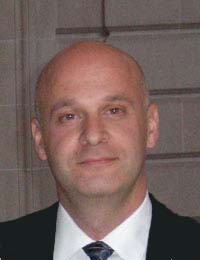 Melamed, PhD treating patients by combining the Western medical approach with acupuncture and herbal medicine. It was just a matter of time for Felix to realize that his destiny in life was medicine.
In 1997, Felix Melamed graduated Magna Cum Laude from College of Notre Dame (currently Notre Dame De Namur University) receiving a degree in Human Biology and Psychology. In 2000, Felix Melamed received another degree from San Francisco State University in audio engineering. In 2005, Felix Melamed received Master's of Science degree in Traditional Chinese Medicine from the Academy of Chinese Culture and Health Science. While studying Chinese medicine, Felix took four-year apprenticeship with his father, Peter Melamed, PhD at Biotherapy Clinic.
Felix Melamed is Licensed in Acupuncture and Traditional Chinese Medicine in California. Felix Melamed specializes in acupuncture for sports injuries, mood disorders, weight loss, fertility and many other conditions.
He is certified by American Guild of Hypnotists in Hypnosis. In addition, Felix Melamed is certified in Medical Hypnotherapy.
In his spare time, Felix Melamed studies Martial Arts and records music in his recording studio. In the past 10 years, Felix has recorded six full-length albums of his songs.