Custom Hypnosis CD or mp3
Achieve your Dreams today!
Lose weight permanently, by dealing with the root cause of the weight gain
Quit Smoking without cravings, withdrawal, or weight gain with my unique approach to stop smoking
Gain unstoppable Self-Confidence: Eliminate Fear and Shyness forever, and feel sure of yourself in every situation in life
Stress Management: Learn to manage your stress by "listening to" and dealing with the causes of your stress
Peak Performance: Achieve Your Peak Artistic, Athletic, or Academic Peak Performance, doing more than you ever thought possible
Increase your sales by bringing out the very best salesman within you!
Eliminate nail biting and be proud of your beautiful newly grown fingernails
Successfully and easily treat your alcoholism, and eliminate the need to ever drink again, by dealing with the root cause of it
Migraine Headaches: Never suffer through another migraine again!
Insomnia: Drift off quickly to sleep, and sleep soundly through the night
Eliminate Procrastination, and much more
Dear Felix, A few months ago you made me a hypnosis cd so that I could get pregnant with twins. I am happy and thankful to say that I am now 17 weeks pregnant with healthy twins. I just wanted to let you know and thank you. Thank you, K. C.
Happy Thanksgiving, Felix. Hope you had a great one. First of all, I would like to thank you very much for my grandson. He is doing great, his ticks have gone down a lot, his vocal ticks are almost gone and he loves to listen to the CD. R.R.
Dear Felix, I wish I knew about you and your hypno CDs 10 years ago. Thank you for helping me to change my life! S.A.
Thank you for my CD. You are a blessing in my life. M.T.
Let me introduce myself. My name is Felix Melamed, LAc, MSTCM, CHt.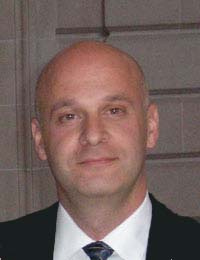 I am Licensed in Acupuncture and Traditional Chinese Medicine in California. I am certified by American Guild of Hypnotists in Hypnosis. In addition, I am certified in Medical Hypnotherapy.
In my practice, I have helped many people to change their lives by using hypnosis and hypnotherapy. Many of my clients now realize that it was impossible to induce changes by simply using the will power. Why do many people fail when it comes to quitting smoking, losing weight, or learning to deal with phobias and anxiety? The answer is complex, yet it is easier than you might think. You have to change the way you are thinking. Do you change the way you are thinking by taking diet pills? Most of the people gain everything they lost and then some as soon as they stop taking the pills. Most important is to realize why you want to change and then convince yourself on the subconscious level to do so. Oh, the proverbial subconscious mind! Why is it given to us? What does it do? Simply speaking it does not do much. It learns from and records everything we encounter in life. After September 11th, there was an influx of people afraid of flying. Many people, including those who never had the problem before, convinced themselves that it was dangerous to fly. The information was stored in their minds on the subconscious level and as soon as they thought about taking another flight, many were experiencing symptoms similar to a panic attack. Many of us experience similar symptoms daily unable to deal with the overbearing bosses, stress, public speaking, driving on highways just to name a few. Weight loss is similar. Overeating is a learned behavior. Eating at night is a learned behavior. Laziness and unwillingness to exercise are both learned behaviors. Try to change them and your subconscious mind tells you: "No. This is the way it has been for a month (year, 5 years, 10 years). Why change now?" Then it starts sending you little signals to stop your new way of life: discomfort, moodiness, cravings, excuses, denial. The good news is we can change. Hypnosis and hypnotherapy have been known for many years to help people to transform. When you are relaxed in the hypnotic trance, positive suggestions are given to replace the old unwanted ones. What requires of you is to know why and what you want.
There are many successful hypnotists and hypnotherapist helping people. I am one of them, but I am also different. In addition to seeing clients at Biotherapy Clinic in San Francisco, I record custom CDs and mp3s so people can bring about the changes in the privacy of their own homes.
There are many hypnosis CDs available on the internet, but what I am about to record for you is customized. It means it is recorded for you and for your specific problem. Prerecorded, "one-size-fits- all" CDs may or may not work. Let's look a little closer. Let's say you have a fear of public speaking. Your goal, for example, is to feel comfortable speaking at a convention in 3 month. Good luck finding a hypnosis CD that would address your specific problem. Hypnosis and hypnotherapy only work when it addresses your specific problem and presented to you IN YOUR OWN WORDS. Nothing works better than working with a hypnotists or hypnotherapist. However, visiting a therapist could also have its negative sides. Most therapists charge between $70-200 for a single session. 3-4 session programs could easily cost you $500-600. Besides, many areas do not have hypnotherapists. Another issue is not feeling comfortable talking to a stranger. Imagine going to someone to talk about erection problems or not feeling comfortable with your breast size. Many people much rather do it confidentially via emails. And the most important issue is being able to relax. Hypnosis involves deep relaxation. Please tell me where you will be able to relax more: at the unknown office with a person by your side or at home in your own bedroom?
Good, I have convinced you now. Here is what you are getting. A customized CD that will help you deal with your specific problem. If I do not believe that I can help you with your problem or there is an issue I do not work with, you will not pay a dime. You will receive a custom made, beautifully looking CD for $60.00. Why do I charge much less than other people? In 2000, I received a degree from San Francisco State University as an audio engineer. I have my own recording studio at home. Most people have to pay between $60-200 for every hour of recording. I do not. Not only I record, but I also enjoy it and have recorded hypnosis CDs as well as music CDs for the last 6 years.
My Guarantees:
You will receive a beautifully looking CD recorded by a professional, experienced hypnotherapist. It will be recorded just for you and you only.
Your CD will arrive discreetly packed.
If your CD ever breaks or stops working, I will replace it for FREE*.
FREE shipping.
10% off on all future customized CDs.*
Imagine What Kind Of Results You'll Achieve When You Fill in This Form For Your Custom Hypnosis CD Today…
Please click here to fill out the form online.
*I guarantee it for as long as I am in the business. Disclaimer: The statements contained on these pages have not been evaluated by the Food and Drug Administration. The information contained here is not intended to diagnose, treat, cure, or prevent any disease. Suggestions and ideas presented in this document are for information only and should not be interpreted as medical advice, meant for diagnosing illness, or for prescriptive purposes. Readers are encouraged to consult their health care provider before beginning any cleanse, diet, detoxification program, or any supplement regimen. The information in this document is not to be used to replace the services or instructions of a physician or qualified health care practitioner.